Committed to supporting your business.
As the UK's sole distributor for Atlas material handlers and excavators, it is our responsibility to provide not only the best quality machines but five star back up with fast and reliable parts support.
We provide solutions for your business
We have over 20 years experience in supplying the well trusted Atlas brand, supplying expertly engineered material handling machines and excavators to the waste and scrap industries, rail and drainage board sectors.
We believe that helping you to select the right piece of equipment to keep your business running is only a small part of the story. With a responsive and helpful Service and Parts department you can be sure that we will be working with you across Great Britain, whenever and wherever you need us.
Our After Sales team offers a wealth of experience from rapid parts delivery to tips on preventative maintenance, general repairs or service contracts, we are only a quick phone call away.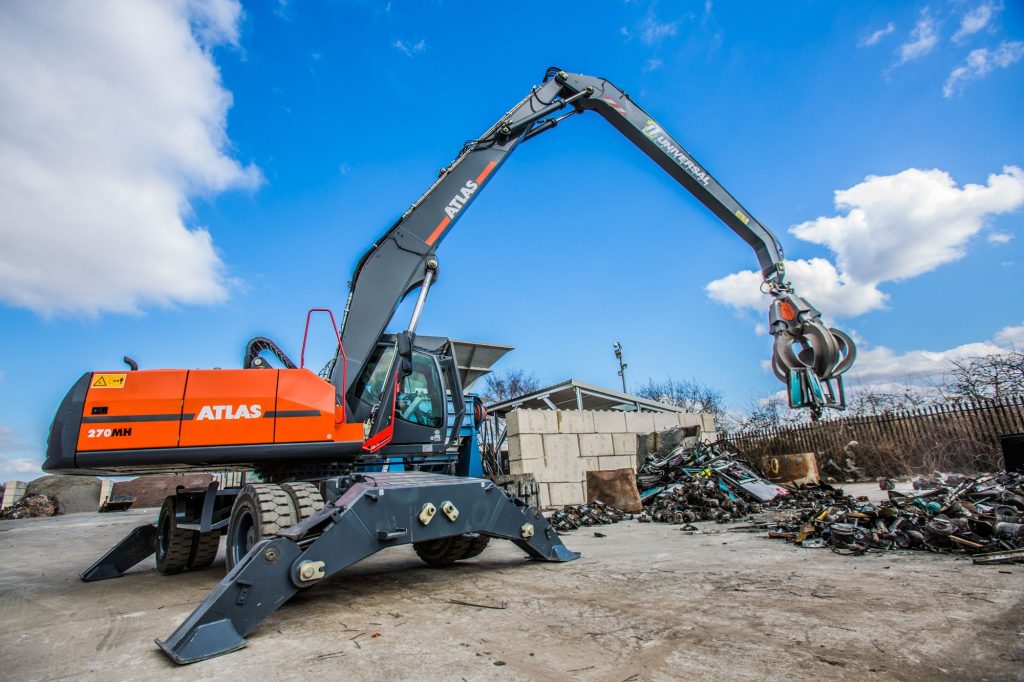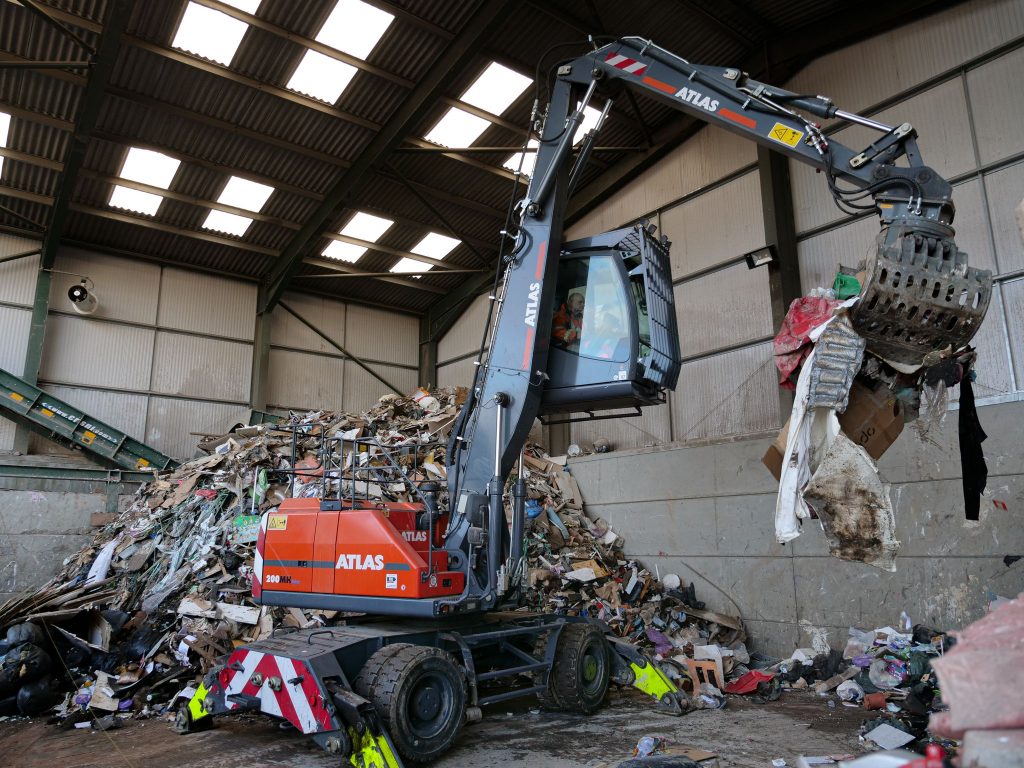 Leading UK Supplier of Material Handling Equipment
Based in Tankersley, South Yorkshire our dedicated sales team cover every inch of Great Britain and for your peace of mind we have manufacturer trained, highly skilled engineers based locally to you. Our parts team ensure fast and reliable parts delivery so your Atlas material handling machines and wheeled excavators perform at their best day in day out.
100 years of Manufacturing
The German made, Atlas material handlers and excavators have been expertly engineered and perfected since 1919, making Atlas over 100 years old!
From person to person
When Hinrich Weyhausen started selling construction and agricultural machinery in 1919 he discovered that the machines that his customers needed were not available. So he listened to them carefully and went about building the machines himself – exactly according to the requirements of the people who used his machines every day. He carried out pioneering work with a passion under the brand name of Atlas. His focus was always on the benefit of the machines to the user. And nothing has changed for Atlas in terms of this ideal today.
Promove Demolition, an Italian brand originally founded in 1989 boast a healthy combination of experience and enthusiasm for top quality attachments. Promove Demolition have established an enviable reputation for quality across all sectors, recognised internationally thanks to their class leading manufacturing technology and state of the art production facilities whereby all major parts and components are manufactured in house using top certified quality steel.
TDL Equipment are pleased to be offering the excellent Hydraulic Breaker range, compatible with excavators ranging from Micro 0.6T up to 130T heavy duty excavators. The hydraulic breaker range has a proven pedigree worldwide, supported by innovative features such as the Smart Valve which stops unintentional blank firing, auto greasing systems and comprehensive 'E-Breaker' telematics to optimise fleet management.
TDL Equipment will also supply the full Selector Grab range, which is available on 0.7-200T excavators, designed with a compact structure for enhanced material handling, paired with the range's large grab opening and high loading capacities. Supplementing the offering will be the Promove Scrap Shear range, perfect for the most demanding scrap yards across the UK, compatible with excavators from 2-85T.
The Promove Demolition range includes Multi-Processors, Fixed Pulverizers and Rotating Pulverizers compatible with machinery up to 50T. The demolition range is designed with the operator in mind and includes features including reversible blades, heavy duty and oversized pivot components and large jaw opening to optimise demolition productivity.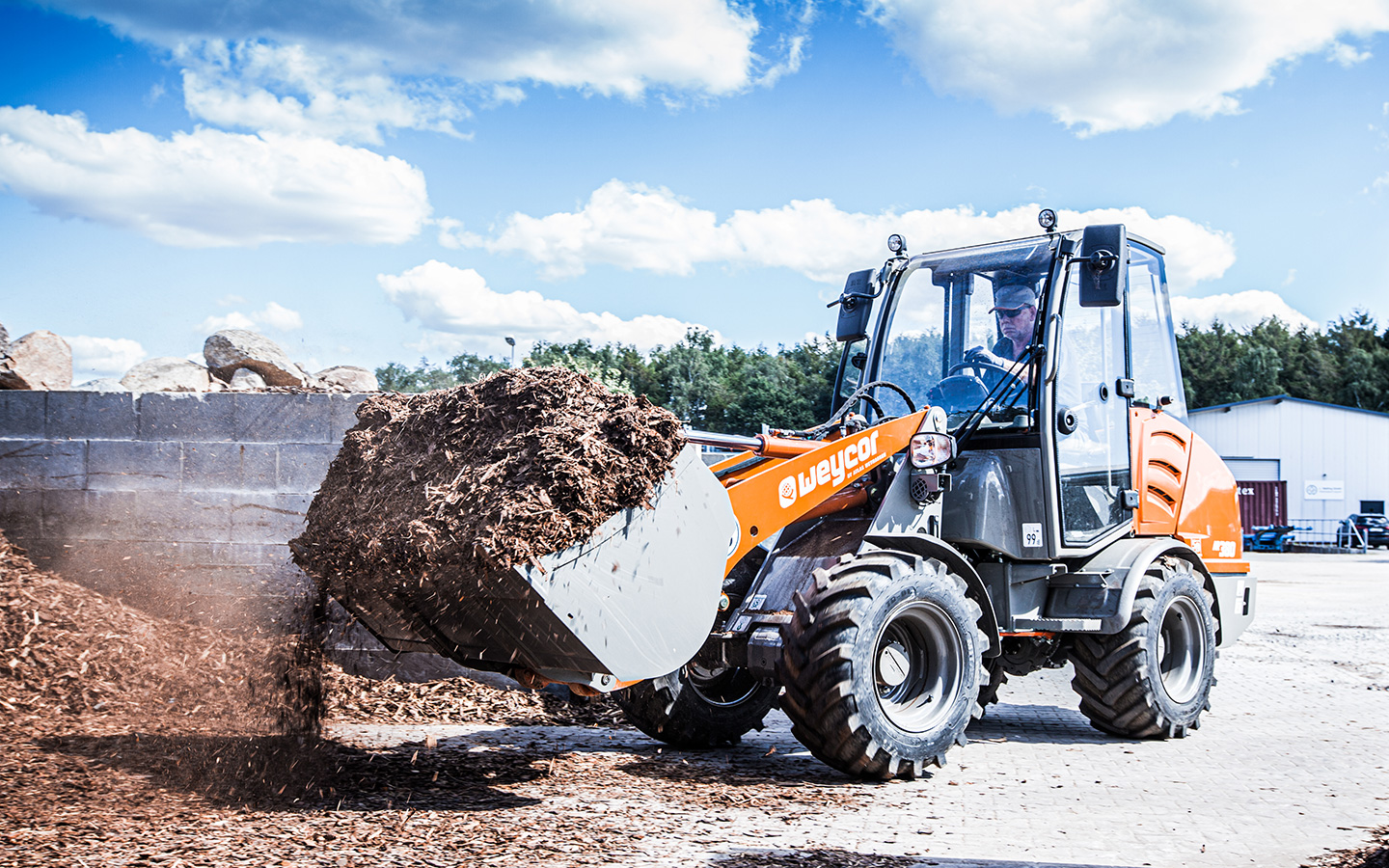 Weycor, an Atlas brand, has been developing, building and selling wheel loaders for more than 50 years. The range of compact and heavy-duty loaders are designed for use in contract work, agriculture, landscaping, material handling, recycling, construction and even municipal applications. They offer power, precision and reliability in abundance, something they are well renowned for amongst those that are familiar.
The range of Weycor wheel loaders range from 2.5 ton up to the 14.8 ton with the unique 6ton telescopic AR480T model perched in between. First impressions count and Weycor wheel loaders are more than a sum of their parts. They reflect true passion, a fascination with technology and 'Made in Germany' quality. It's thanks to the innovative spirit of the firms 400 strong team, their dedication to detail and their passion for powerful engine technology that this new generation of wheel loaders has been developed.
As the UK's sole distributor for Atlas material handlers and excavators and an authorised dealer of the Promove Demolition attachment range, TDL Equipment offer a wide range of Plant and Equipment to a number of key industry sectors.
Based at Tankersley, South Yorkshire we are proud to offer countrywide Sales and Aftersales solutions including maintenance.
As a company we are committed to providing a first-class customer experience via the promotion of continual improvement throughout our company and by setting and reviewing companywide objectives, whilst satisfying all applicable requirements.
To achieve this, management will ensure that all staff are fully trained and competent, operating against approved processes within the Company's Quality Management System; and at all times "live" by our Company values:
Sign up to our Newsletter
(We do not share your data with anybody and only use it for its intended purpose)