Find out why this Atlas 200MH Is A Hit With Family Run Firm Nelson Stanley Ltd
As the recent recipients of a brand new Atlas material handler, we caught up with family run scrap metal firm Nelson Stanley Ltd.
Four generations in, Nelson Stanley Ltd are no strangers to the world of scrap metal recycling and as it stands, no strangers to the various material handler brands either. Having run a number of different makes of material handler over the years, we find out why they've chosen to make their newest machine an Atlas.
Founded back in 1900's, the Dorset based scrap metal firm have been at their current yard in Poole since 1952. With 2nd generation Nelson Stanley himself still a big part of the company, sons Peter and Nelson along with daughter Jane have grown up in the scrap metal business and now run the various sides of the company with granddaughter Sam playing a part too. In the words of Nelson Stanley, "a company is only as good as the people behind it."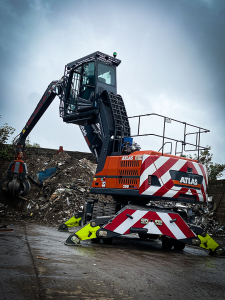 We caught up with son Peter who is best placed to discuss their decision for choosing Atlas as the sole operator of the machine. "Before now we've run pretty much every other brand of machine and we've experienced the pros and cons of each. We've often seen increasing parts prices, problems with reliability and backup. Over the years we've seen Atlas machines appearing more and more, seeing them at work in a number of yards and with positive feedback we thought it was time to give one a go", explains Peter.
"We needed a machine that was able to turn within a tight space and load and unload right up against trucks, the Atlas 200MH seemed ideal and it fairs much better than our previous machine".
The Atlas 200MH offers a 10.15m outreach and an operating weight of just under 22 ton. The Deutz liquid cooled 6.1 litre 6 cylinder engine offers 105 kW, a nimble machine for the tight space of the yard. The companies new 200MH comes complete with 2.3m high rise cab, paired with the rear and right hand side camera system the visibility is even more enhanced. The operator friendly cab comes complete with heated seat along with stereo, USB Bluetooth connectivity, screen and roof guards, LED lights, boxing ring, telematics and much more! Fitted with an Atlas 400 litre 5 tine grab and complete with safety chevrons and high visibility decals on the outriggers, it really looks the part.
As the sole operator of the Atlas, Peter is in the machine day in day out, he comments on his experience so far, "You can tell when they build these machines, they really take pride in them. It feels a good solid machine and it's stable with and without the legs down. Some machines you can tell when you drive them, they don't feel sturdy. The Atlas gives you a sense of real security not to mention the manoeuvrability is excellent and ideal for the tight space in our yard." Peter adds, "We can't knock the service from TDL either, the service has been very good. When buying machines we want reliability and good service and support from the dealer, Roland and James at TDL have been very good."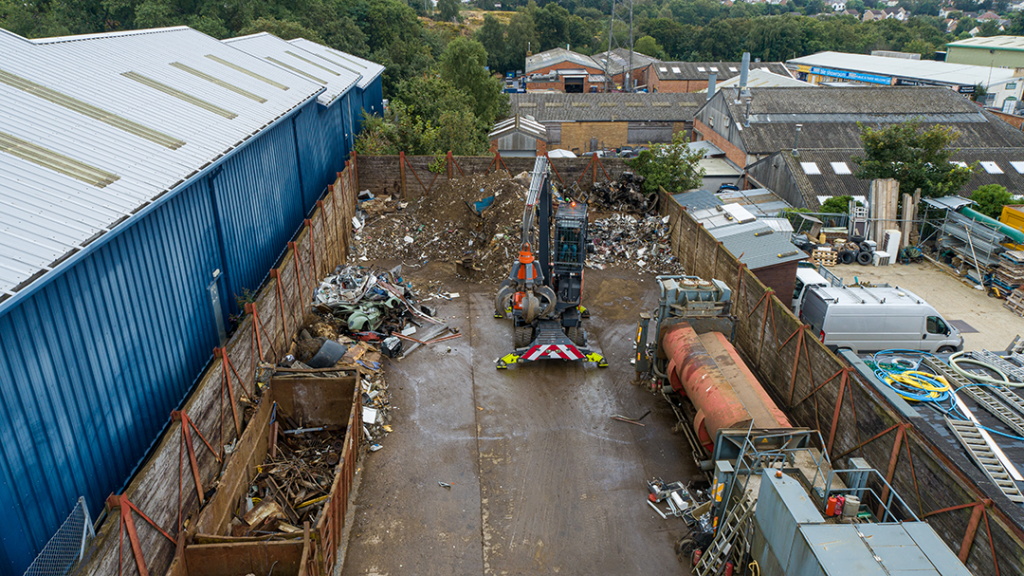 TDL Equipment's Area Sales Manager, Roland Baker, explains, "It's fantastic to see Peter so pleased with the Atlas machine, especially as it's his first Atlas. It's true what he says, the factory take real pride in the build of these machines, one person sees the build of a machine from start to finish and the expert German engineering is evident."