TDL Equipment are delighted to announce that they are now officially a UK dealer for the tried and tested Promove Demolition range of attachments. TDL Equipment have supplied equipment into the UK construction, demolition, scrap and waste sectors for over 20 years and are delighted to be adding the Promove Demolition range to their portfolio.
TDL Equipment are the UK Dealer for the ATLAS range of equipment including material handlers, excavators, road rail equipment and scrap attachments and have opted to bolster their range of equipment with the comprehensive Promove Demolition range.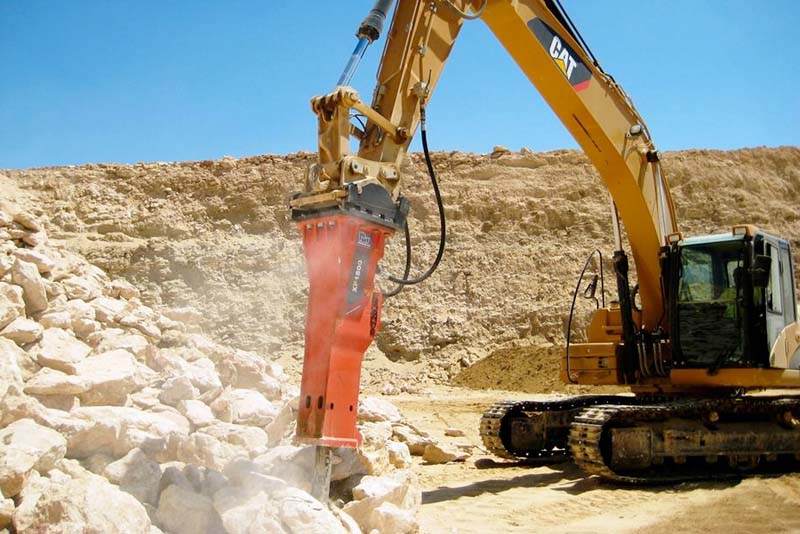 Promove Demolition, an Italian brand originally founded in 1989 boast a healthy combination of experience and enthusiasm for top quality attachments. Promove Demolition have established an enviable reputation for quality across all sectors, recognised internationally thanks to their class leading manufacturing technology and state of the art production facilities whereby all major parts and components are manufactured in house using top certified quality steel.
TDL Equipment are pleased to be offering the excellent Hydraulic Breaker range, compatible with excavators ranging from Micro 0.6T up to 130T heavy duty excavators. The hydraulic breaker range has a proven pedigree worldwide, supported by innovative features such as the Smart Valve which stops unintentional blank firing, auto greasing systems and comprehensive 'E-Breaker' telematics to optimise fleet management.
TDL Equipment will also supply the full Selector Grab range, which is available on 0.7-200T excavators, designed with a compact structure for enhanced material handling, paired with the range's large grab opening and high loading capacities. Supplementing the offering will be the Promove Scrap Shear range, perfect for the most demanding scrap yards across the UK, compatible with excavators from 2-85T.
The Promove Demolition range includes Multi-Processors, Fixed Pulverizers and Rotating Pulverizers compatible with machinery up to 50T. The demolition range is designed with the operator in mind and includes features including reversible blades, heavy duty and oversized pivot components and large jaw opening to optimise demolition productivity.
The official launch of the Promove range from TDL Equipment takes place at the Lets Recycle Live event on 15th and 16th September, in which TDL will take great delight in demonstrating attachments within the live demonstration with TDL Equipment's dedicated sales team on hand to field any questions.
TDL Equipment will offer full national sales, service and parts support for the full range in the UK, supported by an experienced team who are happy to help. For further information, visit call Tom on 07901 616 966 or email sales@tdlequipment.com .
Discover the Promove Attachments range here.