Promove hydraulic breakers aren't just designed for everyday quarry or demolition use, the range is manufactured with more specialist applications in mind too, such as underwater applications, high temperature job and tunnelling.
UNDERWATER
Promove breakers deliver excellent performance and reliability even in underwater applications. Promove provides specific kit for ports, docks, channels construction and any other applications where the breaker must work under water. Connection to compressed air avoids the entrance of water and prevents breakage and corrosion of the breakers main components. Air hose attachment is located at the top of the breaker in order to keep it protected against accidental hits due to lack of visibility of the immersed part.
HIGH TEMPERATURE
Hydraulic breakers are more and more often used in steel factories where their applications is cleaning ladles and moulds and to remove scale. To dace these critical conditions XP hammers can be equipped with specific kit of sealings, bushings and chisels designed to work in hot environments.
TUNNELLING 
When it comes to tunnelling, working with the chisel in an upright position allows dust and rock splinters to enter the body of the breaker. This can damage the piston, cylinder and bushings. To avoid such issues Promove provides a specific protection kit made of harder bushings, closing pads for the tool retainers and special steel and floating nylon bushings to reduce the space between the tool and bushings and consequently limit dust getting in.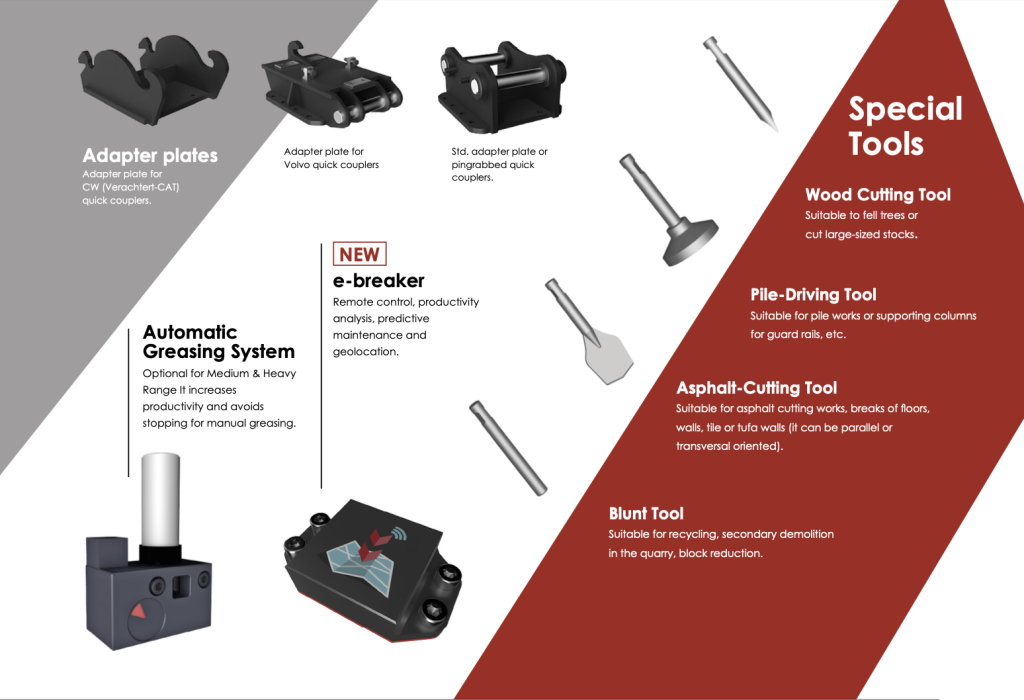 With more than 20 years experience in the heavy machinery industry, TDL Equipment are UK distributors of the entire Promove range. Find out more today by calling 08444 99 44 99