Discover Promove Selector Grabs at TDL Equipment
The Promove attachments line up offers an outstanding range of hydraulic breakers, shears, grabs that are perfectly suited to the demolition, construction, waste and recycling industries. Promove selector grabs have a wide range of more than 40 models from 75Kg up to 13,000Kg. With Hardox built Jaws their design allows optimal visibility and significant weight reduction. Forestry series are also available and are easy to handle with slim and compact design.
The features of our Promove selector grabs are:
Compact design, low weight, short height
Optimum power distribution thanks to twin hydraulic motors and pinions
Easy manoeuvrability
Reduced cylinder oscillation, no hose wear
4 chrome pins
Easy maintenance
Hardox one piece shell skins for maximum durability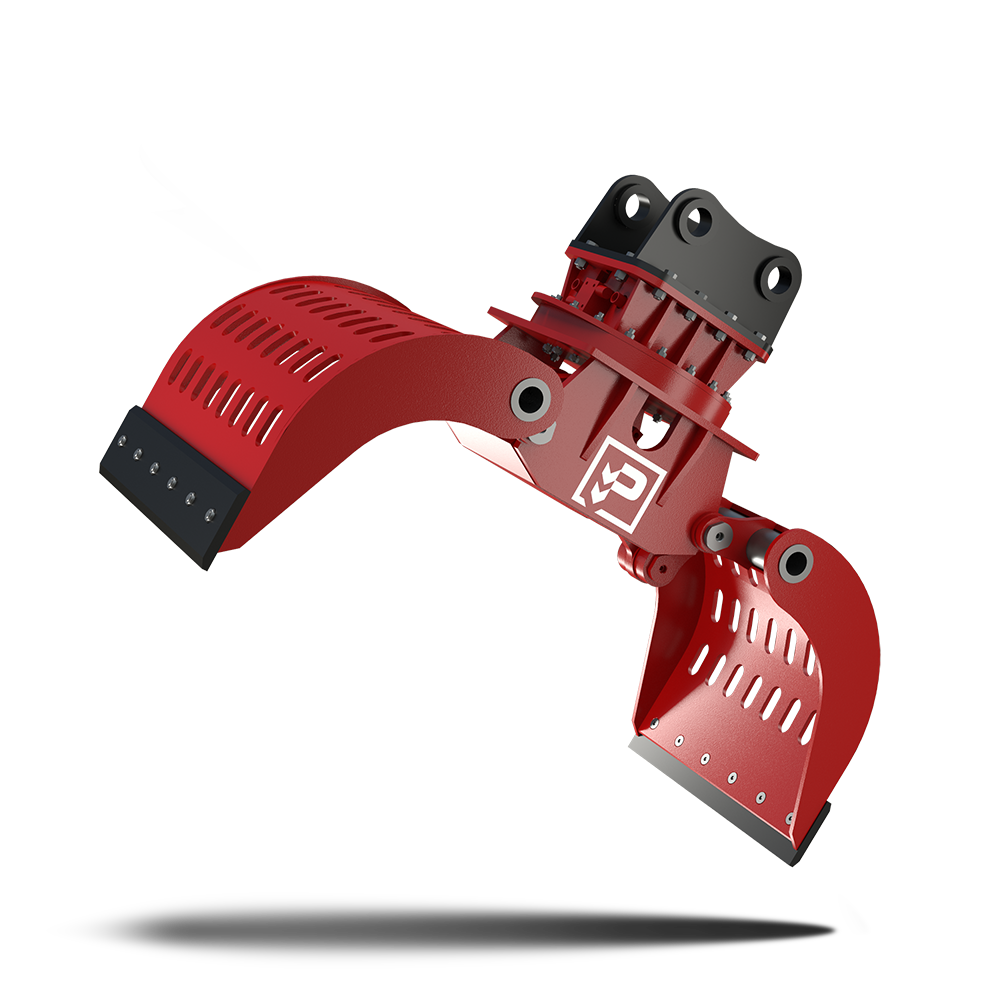 Promove Demolition, an Italian brand originally founded in 1989 boast a healthy combination of experience and enthusiasm for top quality attachments. Promove Demolition have established an enviable reputation for quality across all sectors, recognised internationally thanks to their class leading manufacturing technology and state of the art production facilities whereby all major parts and components are manufactured in house using top certified quality steel.
TDL Equipment are pleased to be offering the excellent Hydraulic Breaker range, compatible with excavators ranging from Micro 0.6T up to 130T heavy duty excavators. The hydraulic breaker range has a proven pedigree worldwide, supported by innovative features such as the Smart Valve which stops unintentional blank firing, auto greasing systems and comprehensive 'E-Breaker' telematics to optimise fleet management.
TDL Equipment will also supply the full Selector Grab range, which is available on 0.7-200T excavators, designed with a compact structure for enhanced material handling, paired with the range's large grab opening and high loading capacities. Supplementing the offering will be the Promove Scrap Shear range, perfect for the most demanding scrap yards across the UK, compatible with excavators from 2-85T.
The Promove Demolition range includes Multi-Processors, Fixed Pulverizers and Rotating Pulverizers compatible with machinery up to 50T. The demolition range is designed with the operator in mind and includes features including reversible blades, heavy duty and oversized pivot components and large jaw opening to optimise demolition productivity.
With more than 20 years experience in the heavy machinery industry, TDL Equipment are UK distributors of the entire Promove range. Find out more today by calling 08444 99 44 99