TDL Equipment are the UKs brand new dealer of Weycor wheel loaders
Weycor wheel loaders, an Atlas brand, have been sold worldwide for more than 50 years. The range of compact and heavy-duty loaders are designed for use in contract work, agriculture, landscaping, material handling, recycling, construction and even municipal applications. They offer power, precision and reliability in abundance, something they are well renowned for amongst those that are familiar. TDL Equipment are proud to be adding this iconic brand to their portfolio for 2022.
The range of Weycor wheel loaders range from 2.5 ton up to the 16 ton with the unique 6ton telescopic AR480T model perched in between. First impressions count and Weycor wheel loaders are more than a sum of their parts. They reflect true passion, a fascination with technology and 'Made in Germany' quality. It's thanks to the innovative spirit of the firms 400 strong team, their dedication to detail and their passion for powerful engine technology that this new generation of wheel loaders has been developed and TDL Equipment are pleased to be new partners of the brand.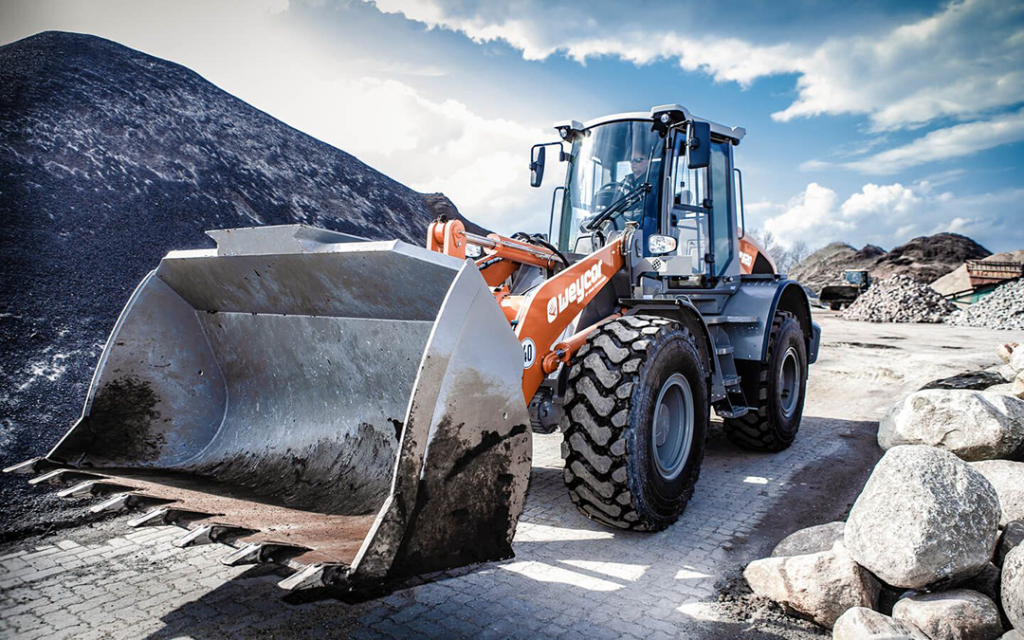 Take a look at some of the Weycor wheel loaders we have available at TDL.
AR 320
The manoeuvrable wheel loader for gardening, landscaping or agriculture
The Weycor AR 320 wheel loader is made for your project. Our construction machine from performance class S cuts a fine figure, especially on narrow construction sites, in gardening and landscaping, in municipal applications or in agriculture. The Weycor AR 320 stands for real quality "Made in Germany".
With an operating weight of 2.5 t, an engine output of 18.5 kW (25 HP) and a bucket capacity of 0.34 to 0.55 m³, even the smallest wheel loader in our portfolio brings a lot of power to the road.
AR 530
Particularly good stability with the AR 530 wheel loader
A modern engine, reassuringly high power reserves and contemporary, low emission values: that is the Weycor AR 530 wheel loader. In our XL performance class, it demonstrates particularly good stability and is used primarily in the main construction trade, municipal operations, agriculture, material handling or recycling and civil engineering and road construction.
With an operating weight of around 7 t, an engine output of 80 kW(1) (107 HP) and a bucket capacity of 1.3 to 1.5 m³, the wheel loader is a showcase model when it comes to optimized and sophisticated solutions.
AR 680
Our largest wheel loader, our largest power class
A Weycor wheel loader in XXL is big. The AR 680 is even great overall! With the AR 680 wheel loader, you get a power class that offers an enormous amount for every application worldwide. Be it for the main construction trade or for civil engineering and road construction – it is tailor-made in every detail for the comfort and work of your drivers. In addition, the engine is extremely powerful, forward-looking environmentally friendly and convincingly economical in consumption.
The AR 680 makes a convincing first impression. Its 14.8 t operating weight, 160 kW(1) engine power and 3 m³ bucket capacity are second to none.
To find out more about the Weycor machines we have in stock have a look at our website here or get in touch on 08444 99 44 99