The Promove hydraulic breaker range has a proven pedigree worldwide, supported by innovative features such as the Smart Valve which stops unintentional blank firing, auto greasing systems and comprehensive 'E-Breaker' telematics to optimise fleet management.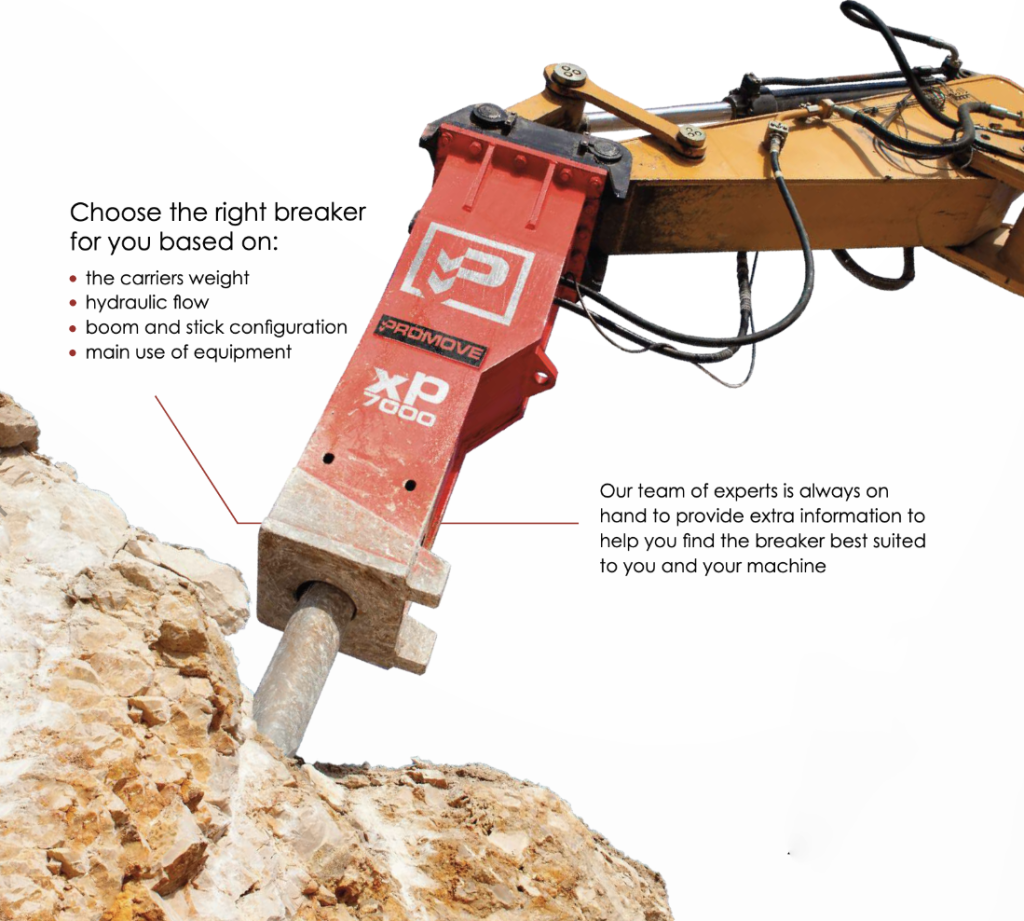 The excellent Hydraulic Breaker range from Promove is compatible with excavators ranging from Micro 0.6T up to 130T heavy duty excavators. Here we take a look at both the light and medium/heavy range, starting with the light range.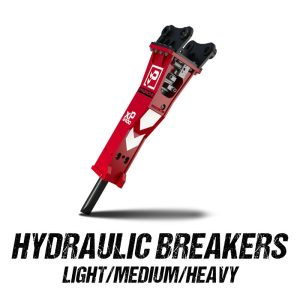 THE PROMOVE LIGHT RANGE BREAKERS ARE IDEAL FOR
Concrete or soft rock breaking
Non-heavy applications
Excavators with three-piece arm
Secondary breaking in quarrying
Occasional use
To suit excavators from 0.6T – 10T
The Promove hydraulic breakers are packed with innovative features to increase productivity and enhance their longevity. Features such as the low pressure chamber helps to improve impact energy at every strike. The upper shock absorber helps to avoid damage to the arm of the excavator and the lower shock absorber provides sturdy bottom case protection.
There's no denying that Promove hydraulic breakers pack a punch and this is thanks to a number of reasons such as the larger internal piston and tool diameter, which provide superior power for a harder hit each time. Talking of tools, tools designed for the Promove range of breakers are made from specially treated steel which makes them superior and highly resistant to impact and damage.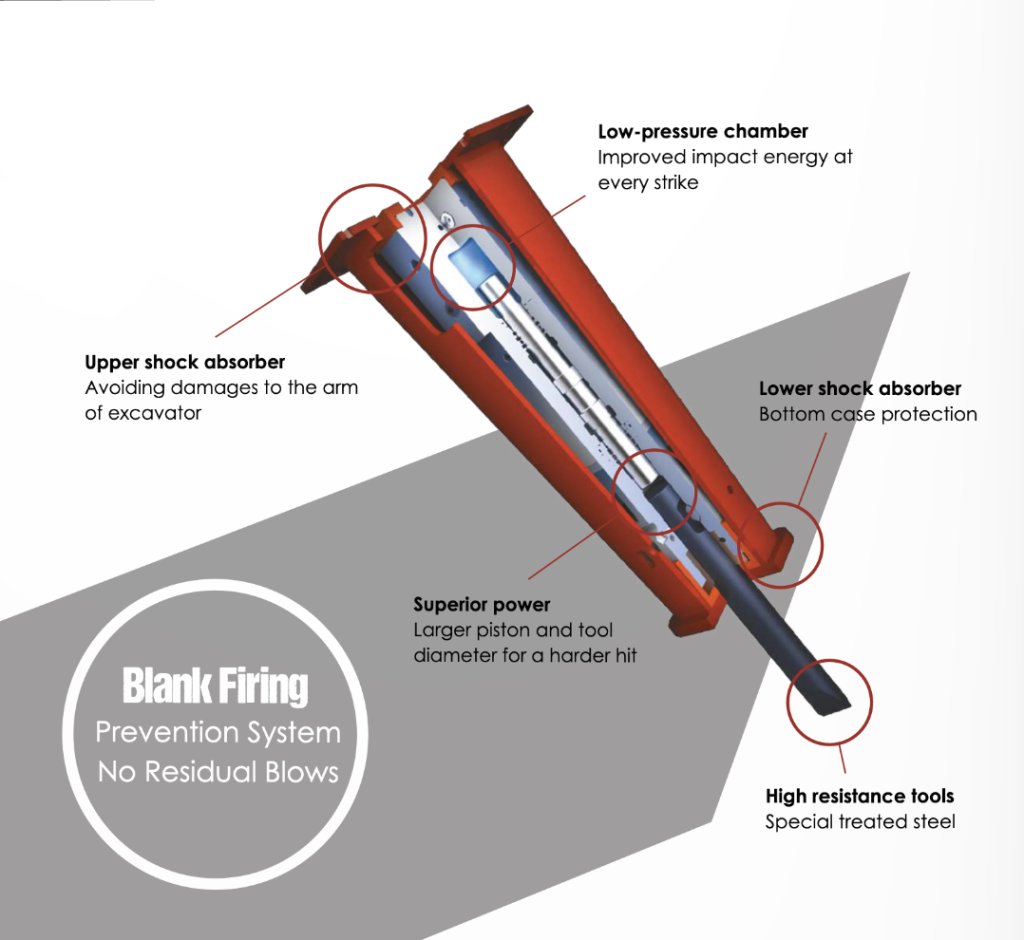 The innovative new Smart Valve plug and play system provides overflow and pressure peak protection, there is no initial set up and is as easy as 'plug & play'. The Smart Valve option is only available on the light range of breakers.
THE PROMOVE MEDIUM / HEAVY RANGE ARE IDEAL FOR
Medium/hard rock breaking
Heavy and long lasting applications
Excavators with monolithic boom
Primary breaking in quarrying
Frequent use
Excavators from 7 ton to 130 ton
The Promove medium/heavy duty range of hydraulic breakers are designed with strength in mind. The breakers in this range offer features such a upper heavy-duty shock absorber which is ideal for reducing vibrations. The impact energy valve allows you to adjust the impact and blow energy depending on the rock or material you're breaking. A heavy-duty silenced casing allows you to easily work in urban sites without restrictions, the body case is made from fill Hardox 400 steel for optimum protection. Optional extras such as auto greaser and hour meter are available on request.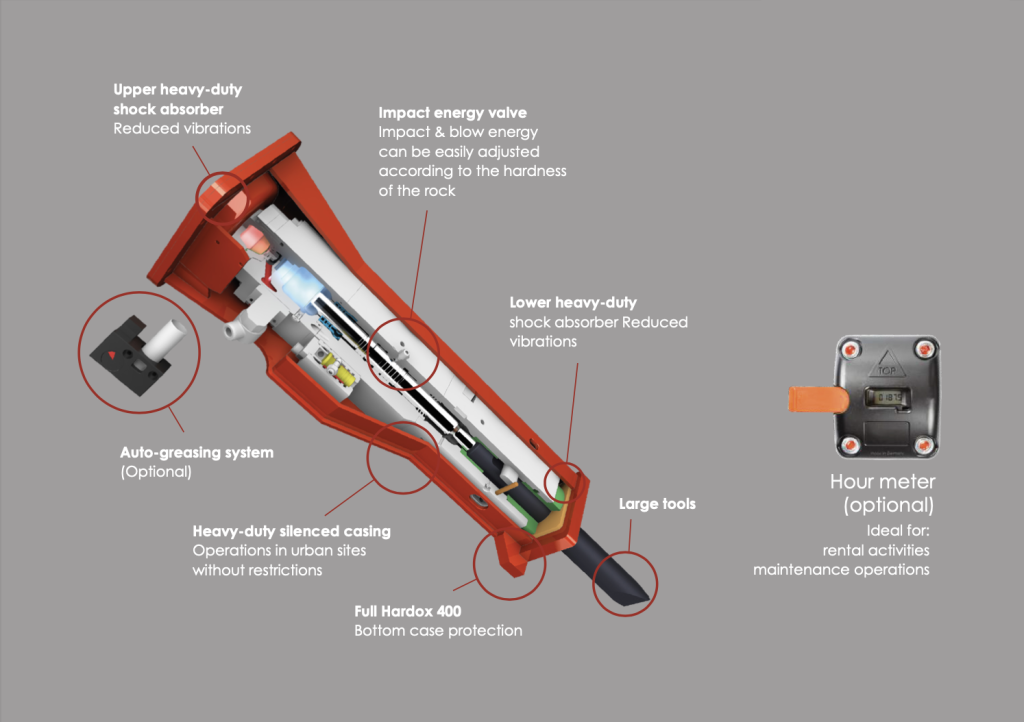 Lets look inside a medium/ heavy duty breaker.. 
As with the light range, the medium/ heavy breakers come with a blank firing prevention system meaning no residual blows. The high pressure N2 chamber means low vibration and less stress on hoses to better protection all round. Whereas the low pressure N2 chamber improves the absorbtion of impact energy at every strike. The accessible nitrogen valve allows you to check and refill the nitrogen easily.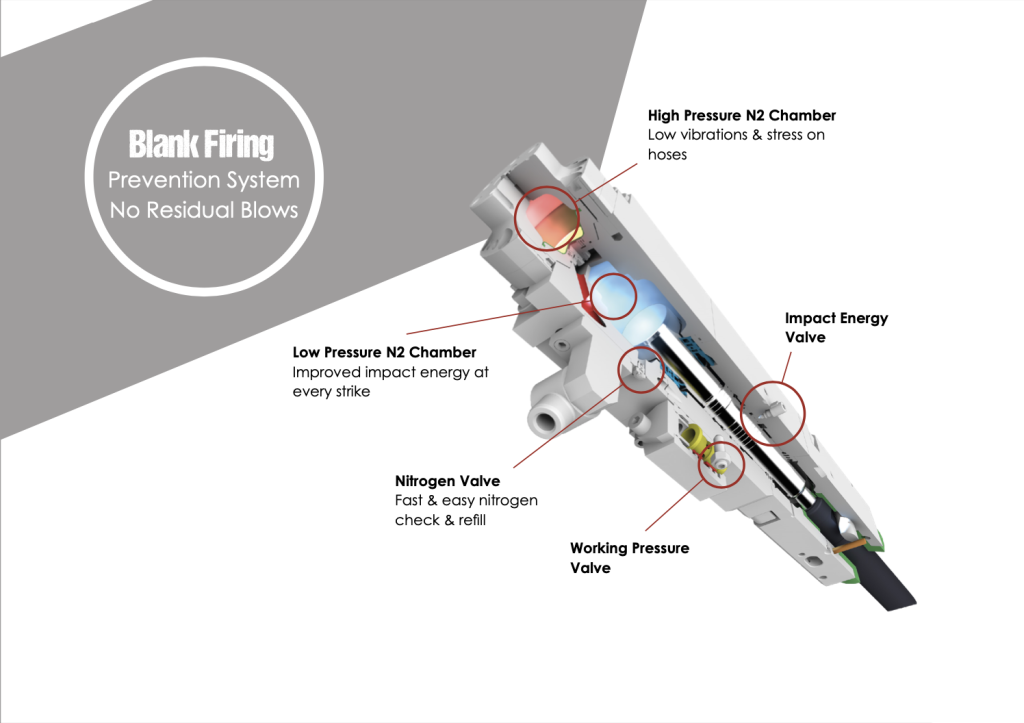 With more than 20 years experience in the heavy machinery industry, TDL Equipment are UK distributors of the entire Promove range. Find out more today by calling 08444 99 44 99