A UK FIRST – THE ATLAS 140W BIGFOOT WHEELED EXCAVATOR HAS LANDED
A big thank you and congratulations to long term Atlas owner operator Dave Bichan of DC & R Bichan Excavations & Ditching Contractors on the recent purchase of the Atlas 140W BIGFOOT.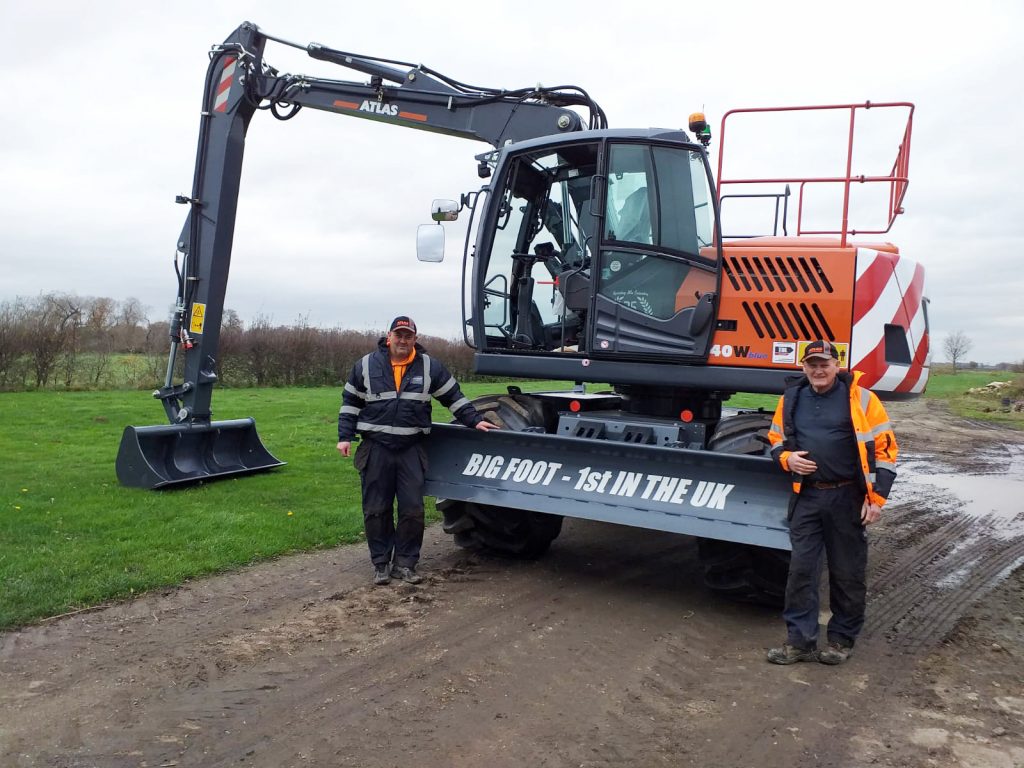 Having owned and operated Atlas machines for the last 25 years, Dave and Son Richard are the proud new owners of the UK's very first Atlas 140W BIGFOOT wheeled excavator.
Equipped with huge 710/45-26.5 20 PR tyres creating low ground pressure, the Atlas 140W Bigfoot excavator has fantastic high ground clearance with an undercarriage designed specifically for working on wet marshy ground.
Thank you to Dave and Richard for your continued business and all the best with your new beast, we look forward to seeing it out at work!